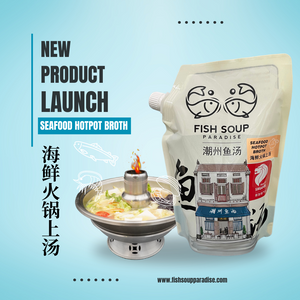 Dive into Flavorful Depths with Our NEW Seafood Hotpot Soup!
Embark on a culinary adventure with our latest creation. Packed with an array of succulent seafood treasures, aromatic herbs, and a dash of spice, this Seafood Hotpot Soup will take your taste buds on a voyage they won't forget.
1L for 2-3pax
Best consume on same day for warm broth. For storage please keep into freezer below -18 degrees once you receive the soup packs.